Pumpkin Pie Spiced Latte
Try out this special spiced pumpkin latte recipe with a twist! Featuring our magical Chaga Double Liquid Extract. Perfect for a spooky Halloween treat.
View Recipe Here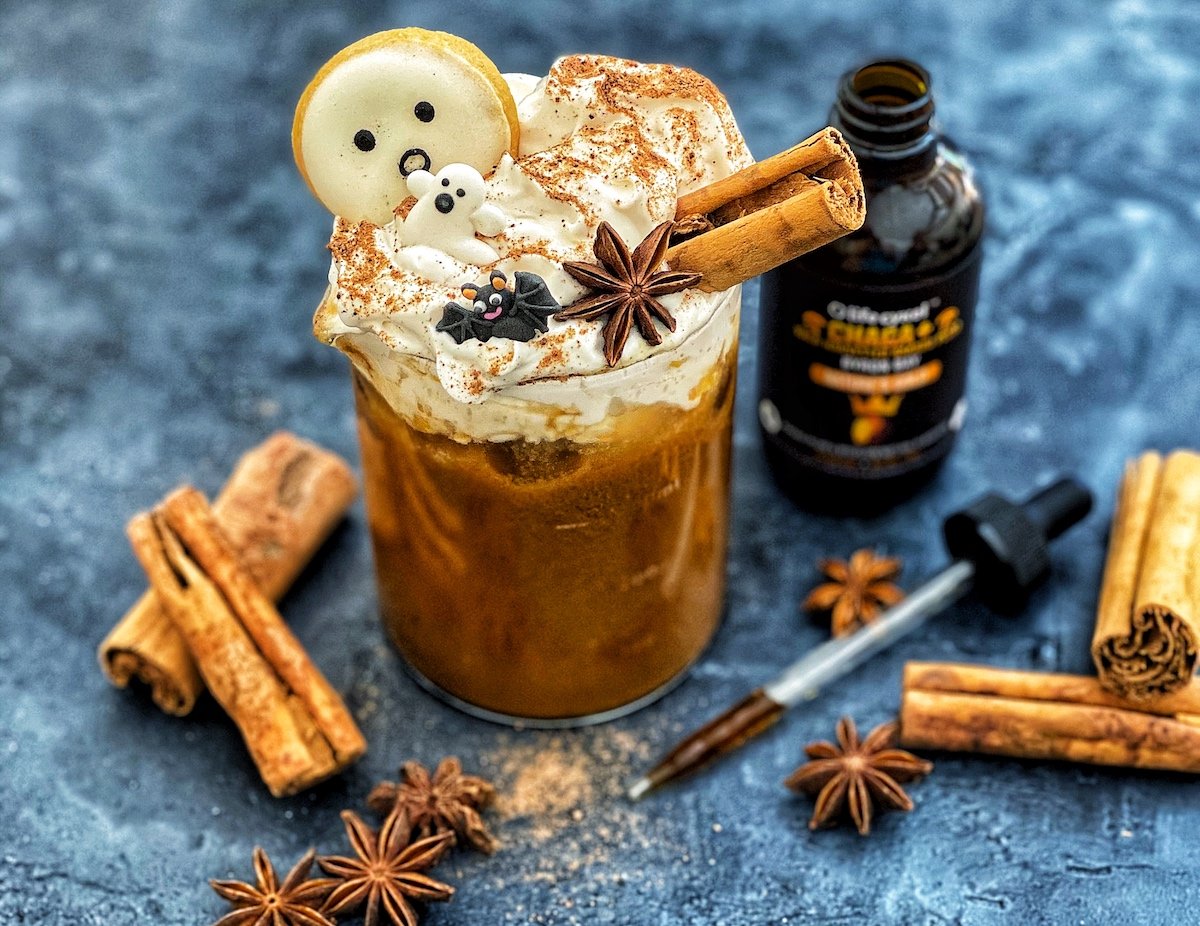 Product FAQ
Yes, our liquid extracts are vegetarian and vegan, containing no animal-based ingredients.
We have a special friend who responsibly wild harvests the Chaga we used in our extracts from pristine forests in North America. He is very passionate about the forests and we can trust that he will never over-harvest the wild Chaga to ensure that the ecosystem will stay in balance and harmony.
Our liquid extracts are 1:2 which means that 1kg of mushroom material is used to make 2L of liquid extract. The liquid extracts are made using a double extraction method (water and alcohol based). This double liquid extract ensures that both water soluble compounds (mainly polysaccharides like beta-glucans) and alcohol soluble compounds (mainly antioxidants such as triterpenoids) are present in the end product and bioavailable for the consumer. We are using both fruiting bodies, primordia and mycelium to ensure that the entire life cycle of the mushrooms full spectrum is in the end product.
Our liquid extracts are purified using pharmaceutical grade equipment which results in a clear purified colour. This differs from other companies extracts, which are made without purification steps, resulting in a more pigmented extract with a strong pungent flavour that is not palatable
Our extract are made from 70% of purified water extract and 30% of alcohol extract purified extract combined together.