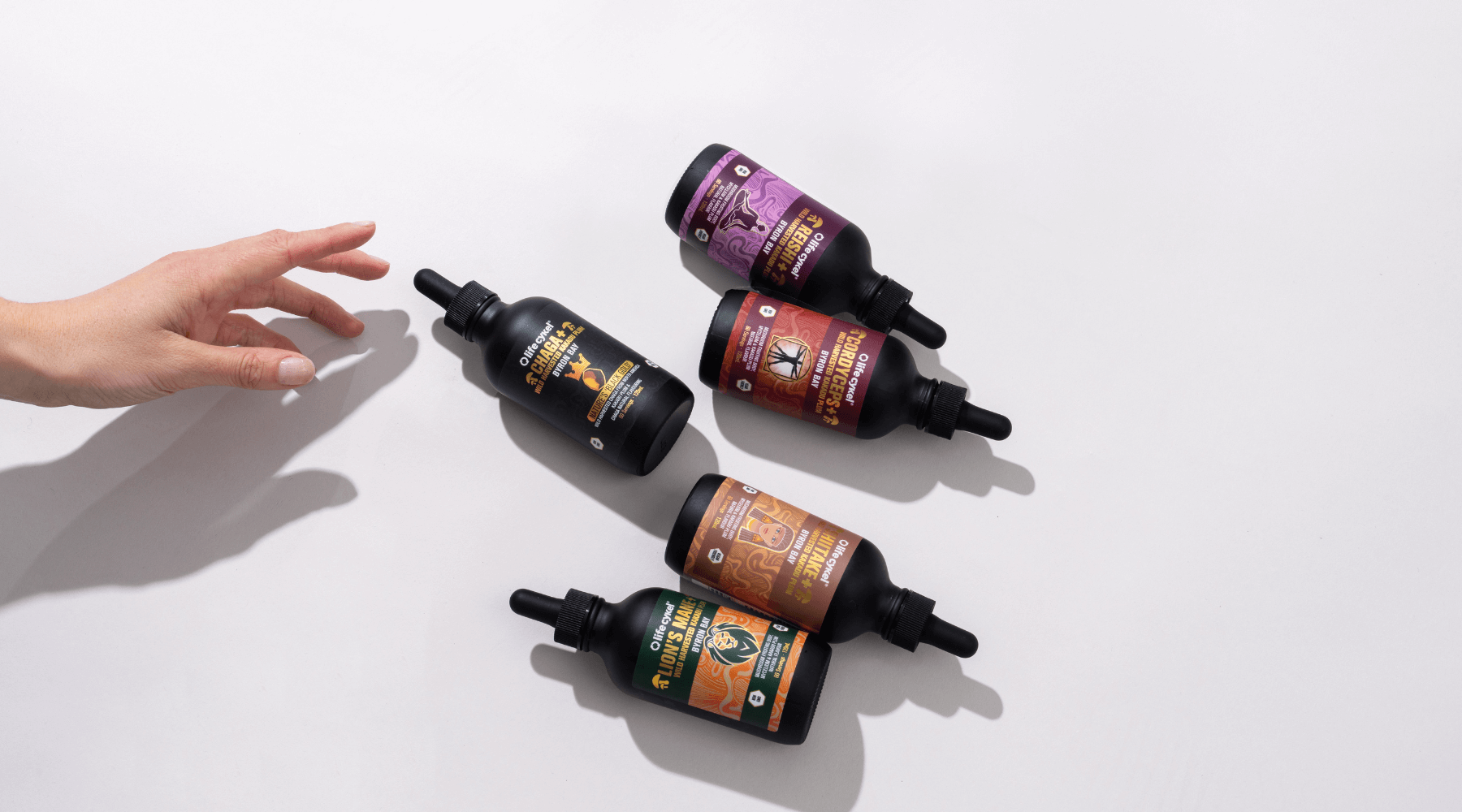 Mushroom Liquid Extracts
Give your body and mind the proper support it needs on your journey to vitality and longevity. Find the best  Mushroom Liquid Extracts at Life Cykel today!
Life Cykel's Mushroom Liquid Extracts have been carefully created to be some of the most potent mushroom extracts in the world. Our extract range includes Chaga, Reishi, Cordyceps, Shiitake, Lion's Mane and Turkey Tail mushrooms, which are all meticulously infused with Australian native, wild harvested Kakadu Plum.
Learn more about our mushrooms by browsing our range of liquid mushroom extracts below or click here to read our latest blogs on these fantastic fungi.
We strongly encourage you to utilise PubMed for discovering some incredible scientific literature on the benefits of functional mushrooms.