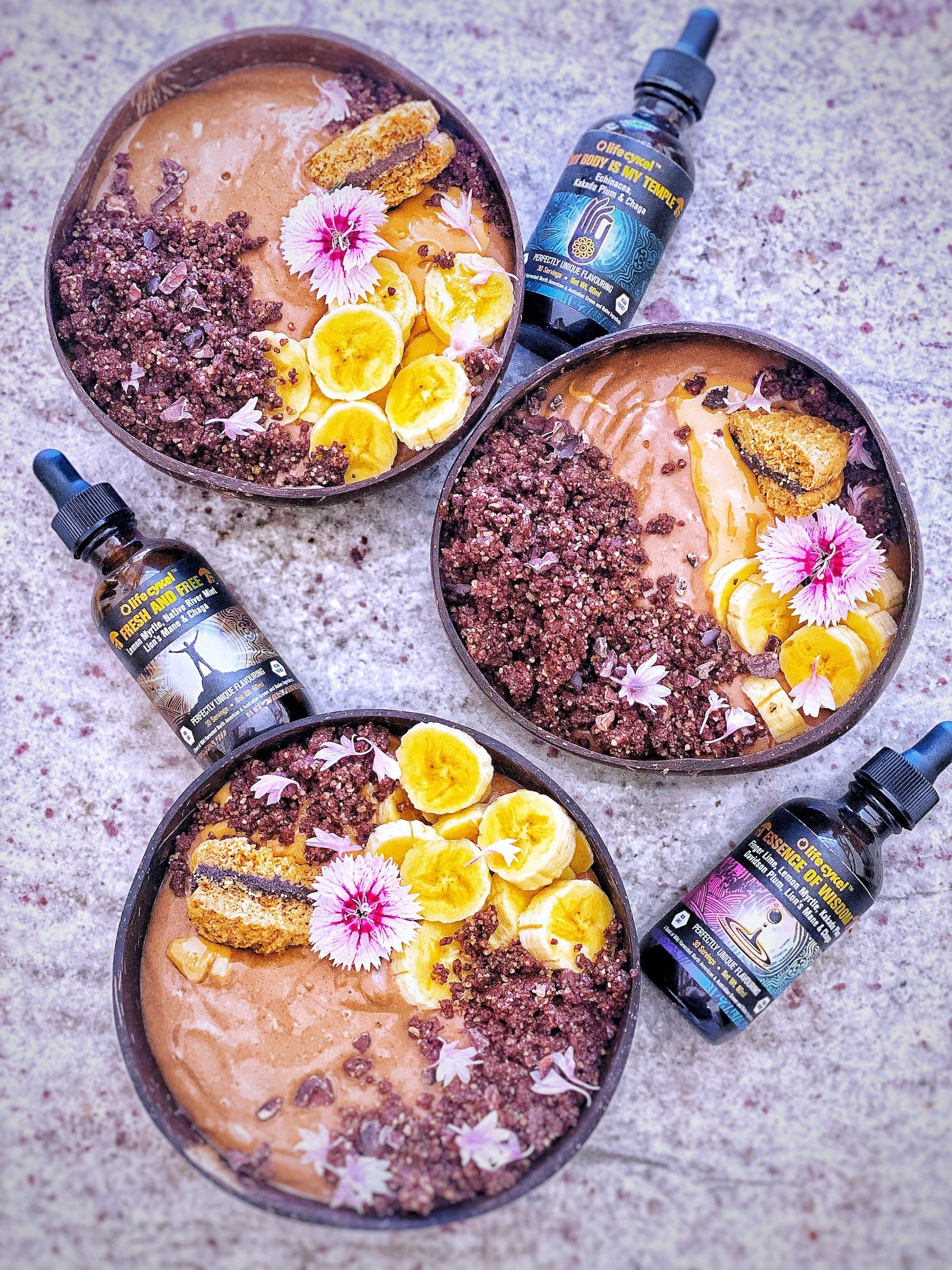 Seriously Cacao Smoothie Bowl
Our Ancient Australian Activation Extracts are the perfect addition to your sweet dessert or breakfast recipes. They provide a sweetness along with the benefits of bush foods and functional mushrooms. 
Try this seriously delicious cacao smoothie bowl!
Servings: 1
Ingredients:
1 large frozen banana
1/2 cup plant milk of your choice
1/2 cup coconut yoghurt
3 teaspoons cacao powder
1 serving of Ancient Australian Activation extract of your choice
Toppings: Fresh Banana, Cacao Reishi Granola, Special chocolate treats of your choice
Method:
1. Place all ingredients into a blender and blend on high power until smooth consistency.
2. Place into your bowl and top with your desired toppings, get creative!