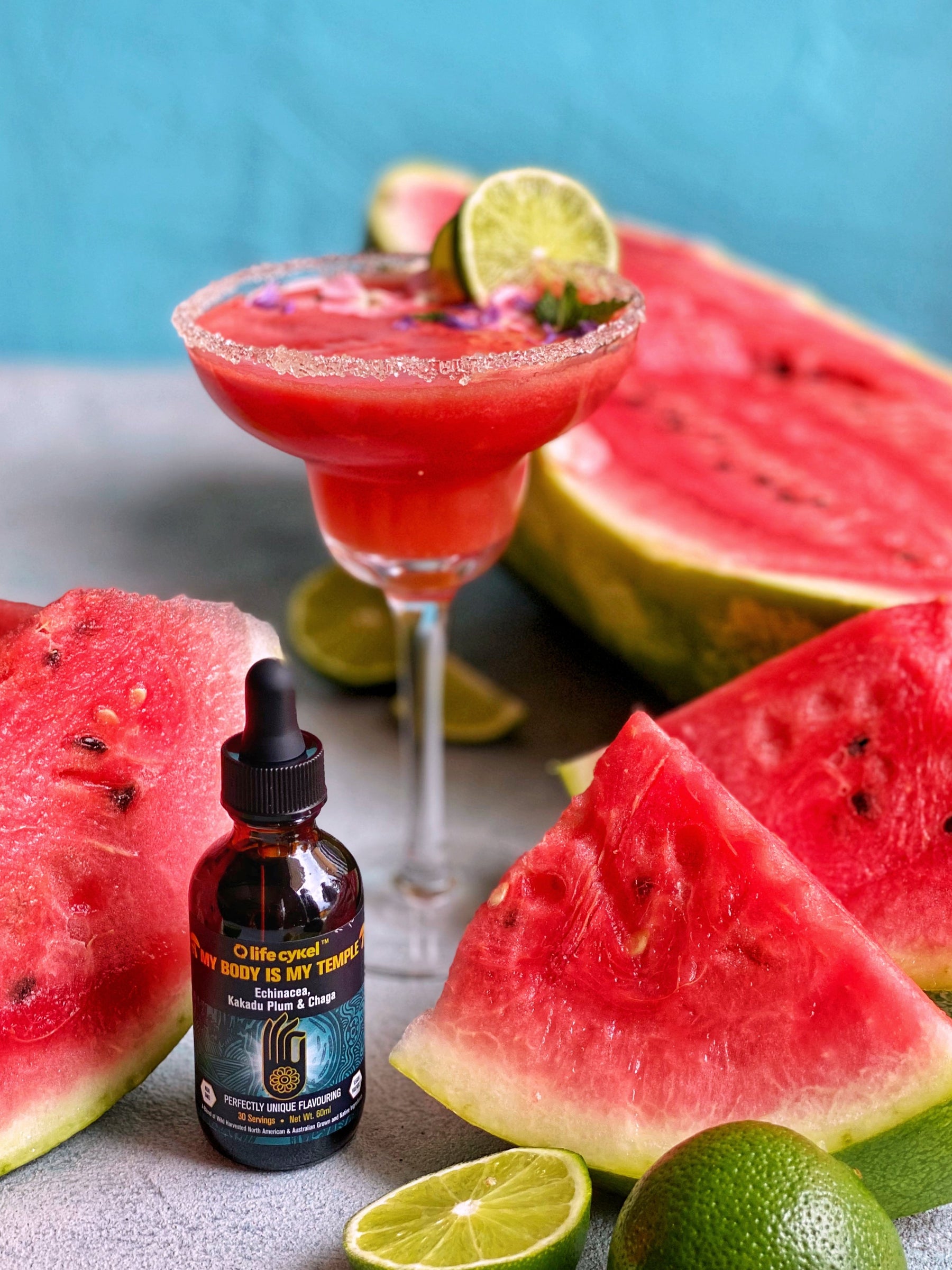 Watermelon and mint mocktail
Our Ancient Australian Activation Extracts are the perfect addition to your drinks, sweet desserts or breakfast recipes. They provide a sweetness along with the benefits of bush foods and functional mushrooms. 
Ingredients:
Makes 2
2 cups seedless watermelon
1 tbsp raw mushroom honey
Juice of 1 lime
1/2 cup soda water
2ml Life Cykel "my body is my temple" extract
Fresh Mint leaves mint
INSTRUCTIONS
Puree watermelon in a blender, and strain into a large bowl through mesh strainer. Stir in honey, "My body is my temple" extract and lime juice, and transfer to a cocktail glass, rim dusted with sugar.
Stir in water, add ice, mint and chill. Enjoy!