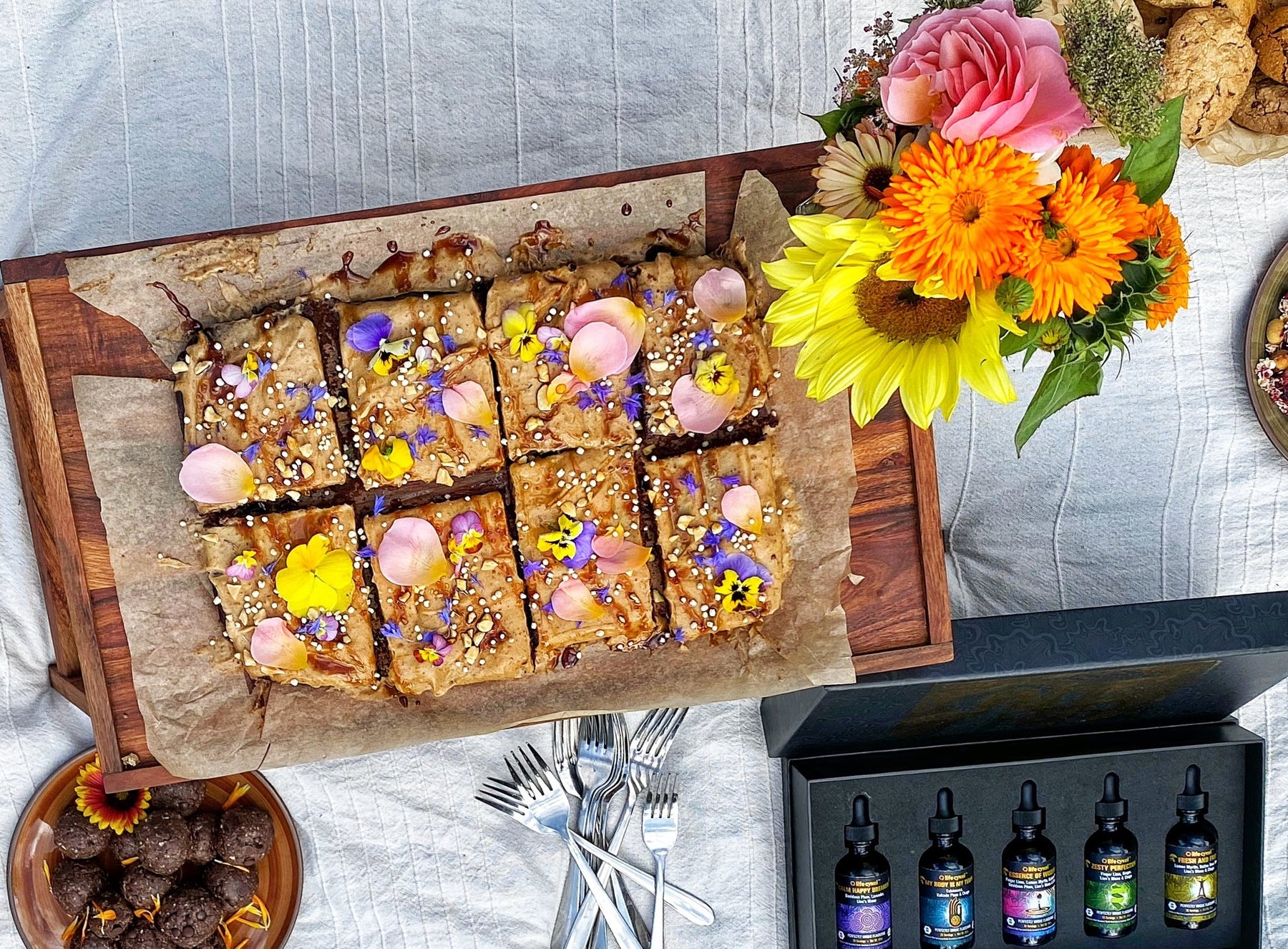 Caramel Brownies
Get a load of these scrumptious caramel brownies infused with our Zesty Perfection Extract from our Ancient Australian Activation Set! Yummmm.
Ingredients:
1 cup plant milk
3/4 cup macadamia oil
20ml lifecykel zesty perfection extract
1 tbsp  vanilla extract
1 cup spelt flour
1 cup cacao powder
1/4 tsp tsp salt
1/2 tsp baking powder
1/2 cup coconut sugar
1/3 cup xylitol
2 tbsp cornstarch
½ cup walnuts
1/2 cup chocolate chips 
 For topping:
1 can coconut cream
10 medjool dates
1 tsp vanilla
Method:
Preheat oven to 180 C , and grease an 8x8 inch pan
Whisk together milk, oil, zesty perfection and vanilla, and set aside.
In a large mixing bowl, combine all dry ingredients.
Stir wet ingredients into the dry mixture.
Pour into the prepared pan.
Bake for 25min. The brownies should look slightly undercooked when removed from the oven.
Refrigerate for at least 2 hrs before slicing.
To make the topping, Blend coconut cream, medjool dates and vanilla until smooth.
Once the brownies have set in the fridge, drizzle the topping over them, and some nut butter if desired.