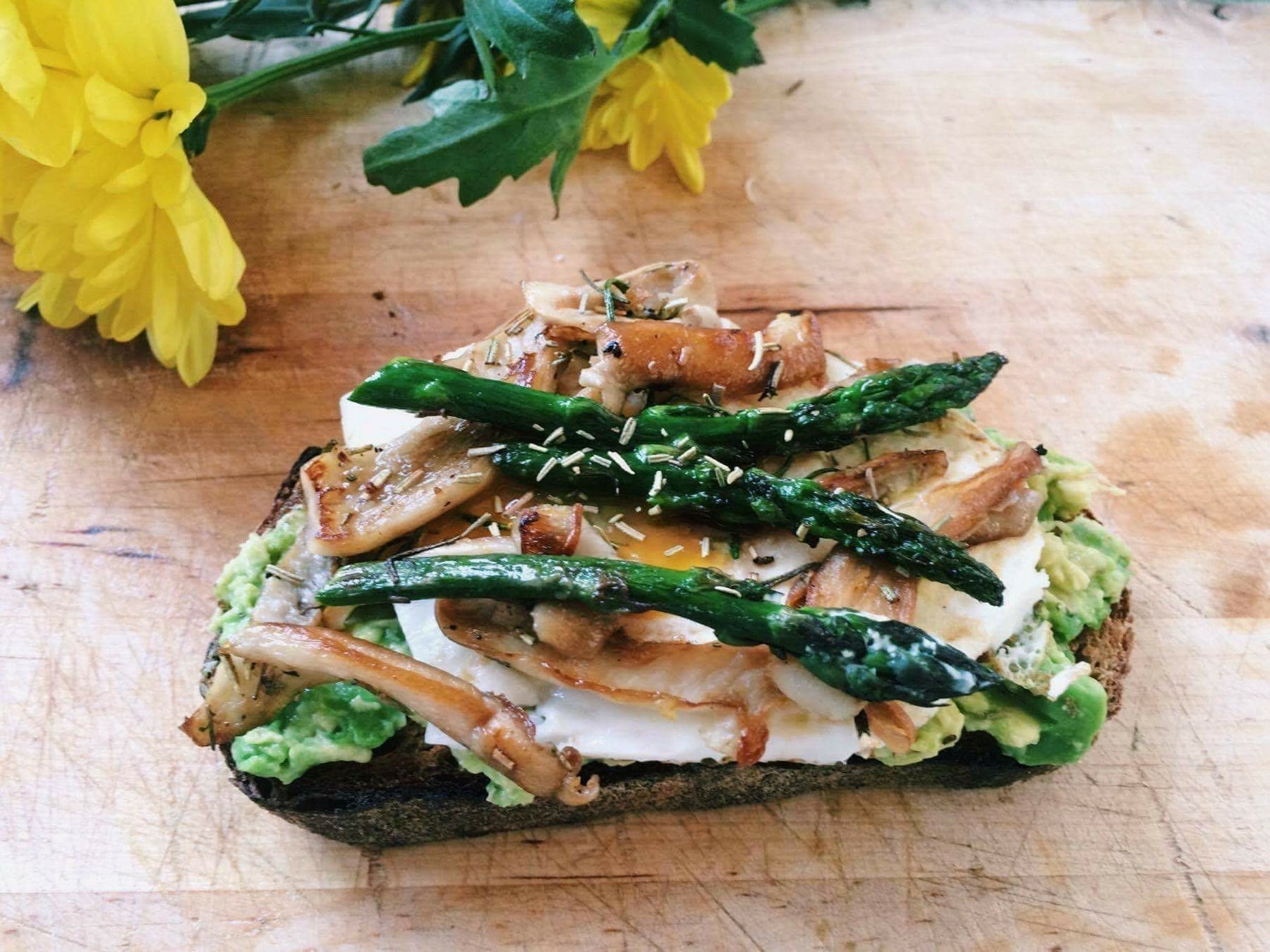 Oyster Mushrooms, Avo and Egg on Sourdough
Looks like bacon but tastes even better :)
INGREDIENTS
SERVES 1 PERSON
2 oyster mushrooms
1 thick slice of sourdough bread 
1 egg 
Half an avocado 
2 asparagus 
Rosemary (this is key!)
1 garlic clove
Olive oil
Salt and pepper
METHOD
Fry  the asparagus tips in a pan with olive oil (Also we don't like food waste so save the rest of the asparagus for a yummy stir-fry)
Slice oyster mushrooms and place into the same frying pan with a little more olive oil and garlic, salt and rosemary until crispy on both sides, flipping over about 2-3 minutes on each side, then move to the side of the pan 
Crack one egg into the pan, fry on both sides or sunny side up if you're not worries about having a messy plate at the end of your meal
Place slice of bread into the toaster (The hardest part to this recipe is not burning the toast!)
Mash up half an avocado with a little salt, pepper and olive oil and spread on the toasted (not burn) sourdough slice 
Now the egg should be cooked so place onto the toast followed with the crispy oyster mushrooms and finally the asparagus tips.
YUM!