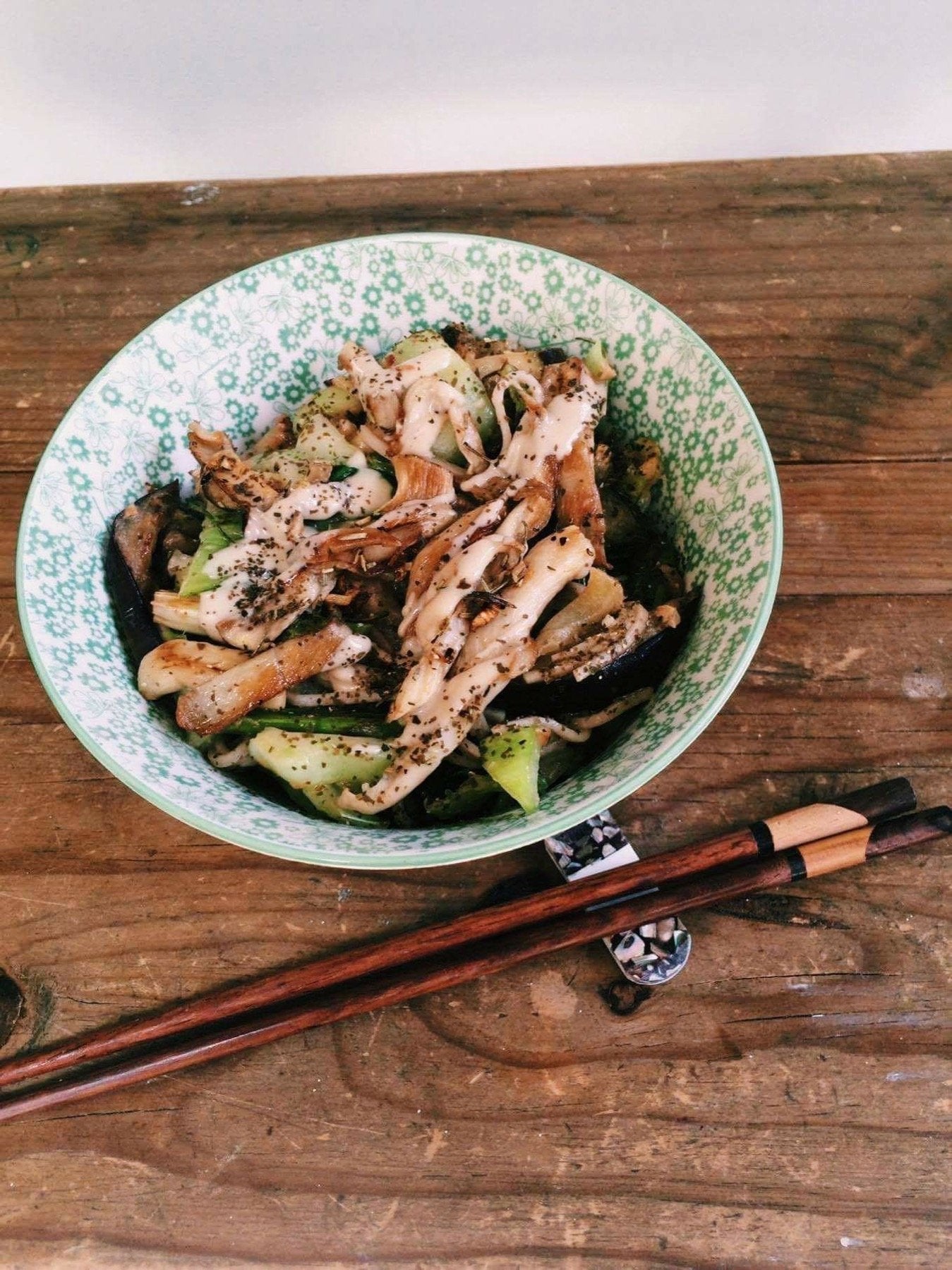 Oyster Mushroom & Greens Soba Bowl
Use your home grown Life Cykel oyster mushrooms to create this delicious soba bowl. 

INGREDIENTS
SERVES 1
2-3 oyster mushrooms 
1 tbsp coconut oil 
2 cloves garlic
Garlic powder
Salt & pepper
Soba noodle serving
Handful of bok choi
Handful of Chinese broccoli 
Half a lemon
Tamari (or soy sauce) 
1 tbsp tahini
A pinch of kelp seaweed sprinkle
METHOD
Slice oyster mushrooms into and fry in a pan with coconut oil and garlic, salt and pepper until crispy on both sides, flipping over about 2-3 minutes on each side
In the mean time boil some water in a pot for the Soba noodles 
Put mushrooms to the side when golden brown on both sides 
Place Noodles in boiling water to cook for 3 minutes  
Start to stir Fry  chopped bokchoi, Chinese broccoli and garlic in the pan with coconut oil, tamari (or soy sauce), juice of half a lemon and garlic powder for about 3-4 mins. Both soba noodles and veggies should be ready at the same time 
Put vegetables in the pot with the soba noodles once you have removed the water and mix in a tablespoon of tahini and move tamari to taste  
Place the content in a pretty bowl  
Chuck the crispy oyster mushrooms on top and sprinkle on a pinch of kelp seaweed.
Voila! Bon appetit