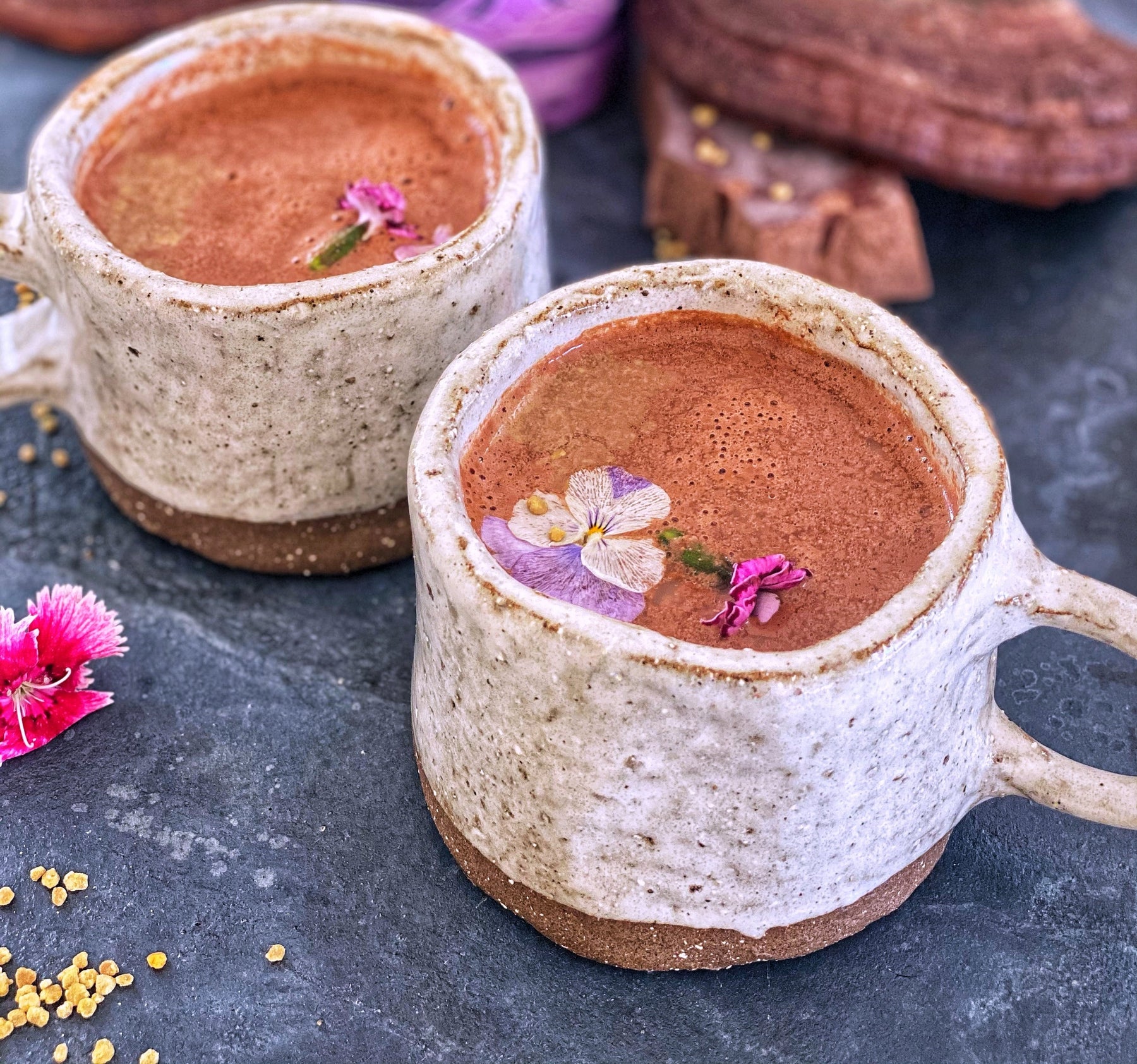 Warming Reishi Hot Chocolate
Try out this healthy warming hot chocolate that your body will thank you for!
The ingredients have been chosen as they are packed with anti-oxidant, anti-inflammatory, anti-microbial and gut supporting properties, as well as creating a delicious rich and spiced flavour.
Ingredients
400ml your choice of milk
2 tbsp cacao powder
1 tsp ground cinnamon
1/4 tsp ground cardamon
1/4 tsp ground turmeric 
1/4 tsp ground ginger
1 tsp coconut oil
1 tsp your choice of sweetener (honey, maple syrup and coconut sugar works well)
Method:
Heat the milk in a saucepan over a medium heat
Add spices and whisk to combine
Add coconut oil, Reishi Liquid Extract and sweetener
Pour into your mug
Sprinkle on toppings such as extra cacao powder, cinnamon or grated dark choc
Sit back and enjoy on the sofa with a good book or some relaxing music
If you don't have all of the ingredients, try out our Cacao Reishi Mushroom Drink and add in all of the extras!