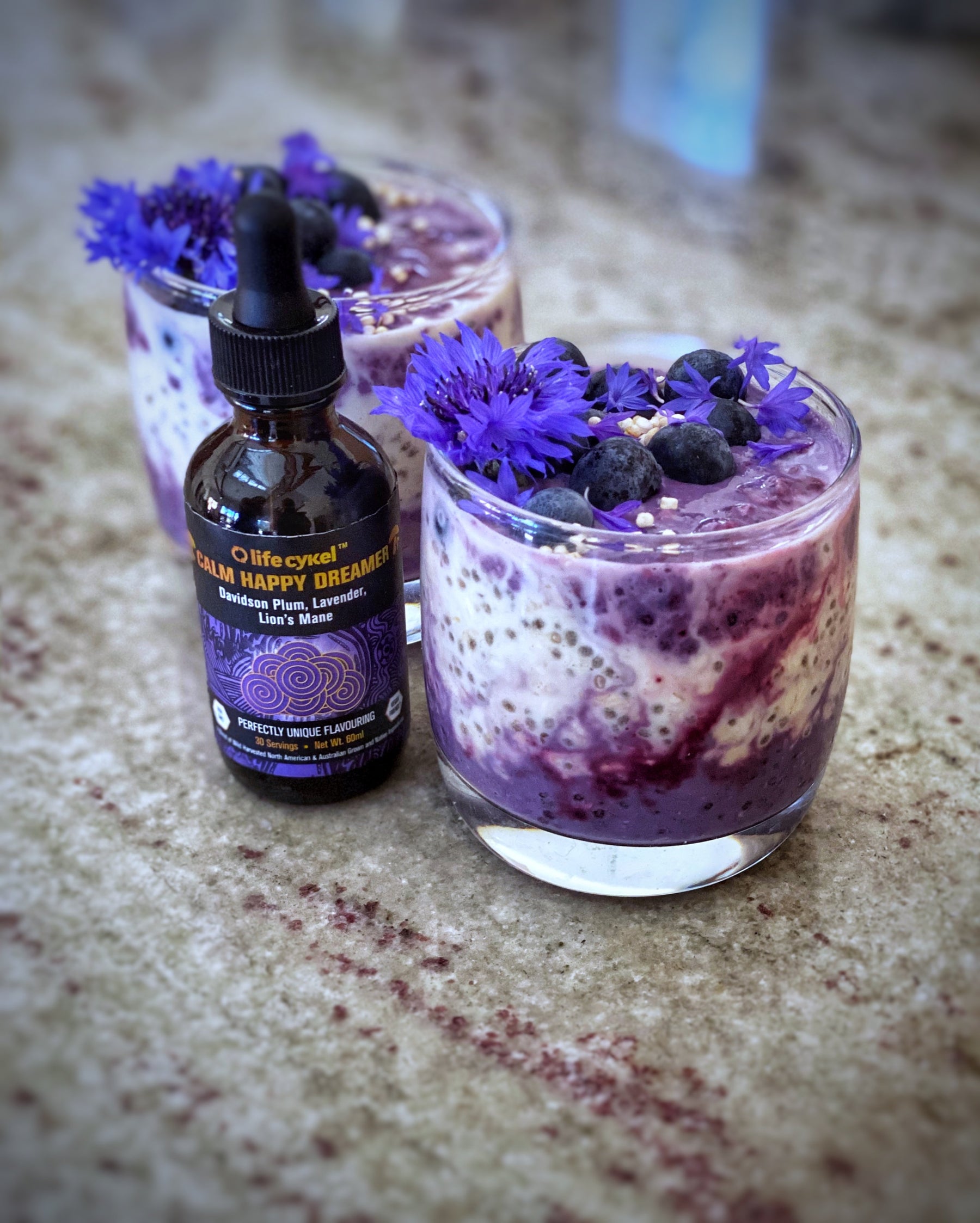 Blueberry Chia Dream
Our Ancient Australian Activation Extracts are the perfect addition to your sweet dessert or breakfast recipes. They provide a sweetness along with the benefits of bush foods and functional mushrooms. Try out this Blueberry Chia pudding with the Calm Happy Dreamer extract.
Ingredients:
1 cup plant milk
3 tbsp chia seeds
1 tbsp maple syrup
Pinch ground cloves
¼ tsp cinnamon
¼ tsp nutmeg
2ml Life Cykel "Calm Happy dreamer" extract
Pinch dried lavender flowers
½ cup blueberries
Optional, for purple layer:
½ tsp butterfly pea powder
½ tsp beetroot powder
Method:
Mix all ingredients except blueberries in a bowl, and set in fridge for at least 2 hours or overnight.
 If you're making a purple layer, split mixture in half, and add the butterfly pea and beetroot powders to one half.
 Once set, layer into a glass, and top with blueberries (and edible flowers if you wish!)