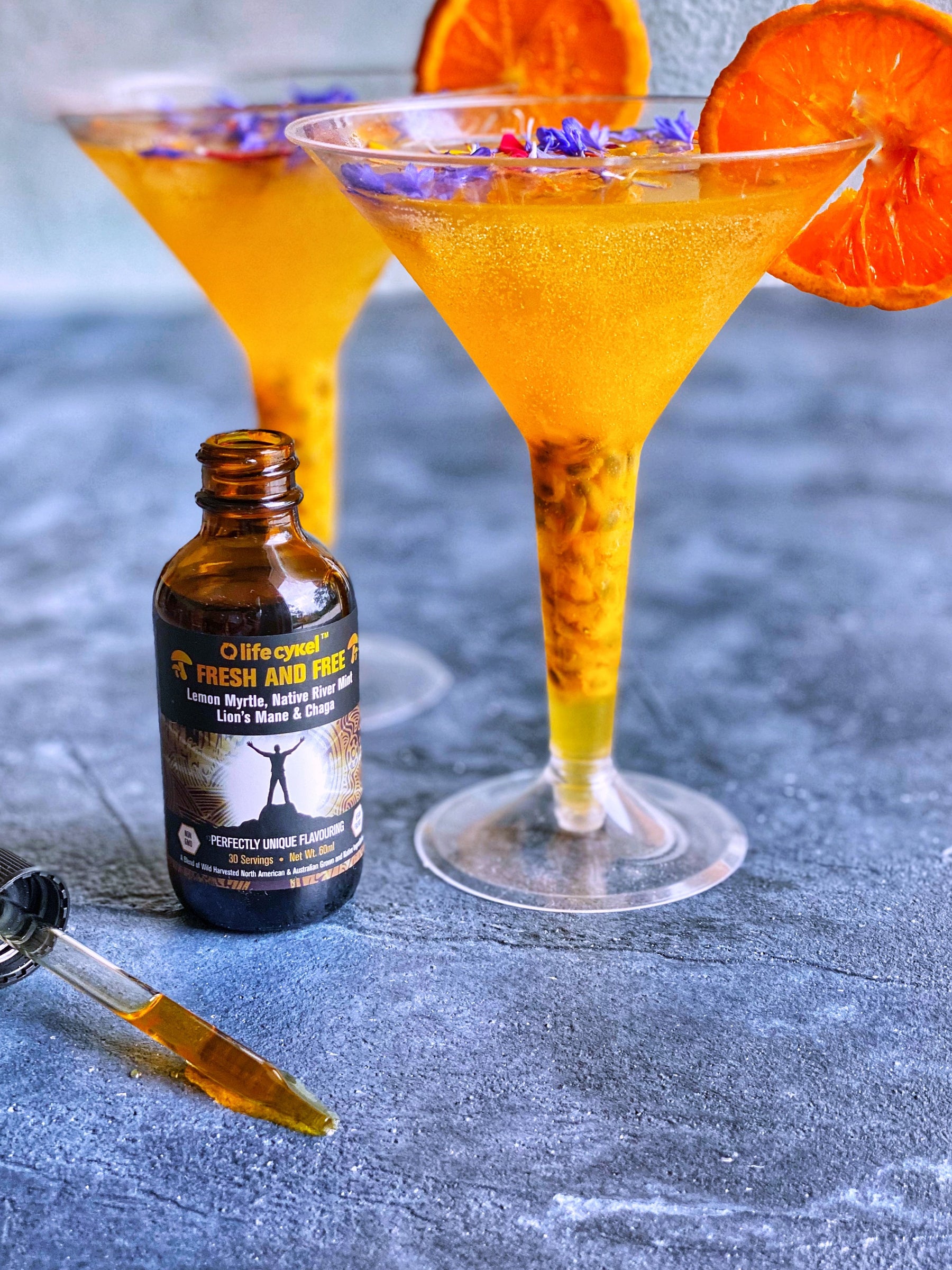 Fresh & Free Mandarin Mocktail
A delightfully tangy and zingy mocktail made with our Fresh and Free Extract from the Ancient Australian Activation set.
Serves 2 
Ingredients:
- 60 ml mandarin cordial 
- 400ml soda water 
- 4ml life cykel fresh and free extract
- 1 passionfruit 
- Ice 
Method:
- Mix cordial, soda water and fresh  and free extract together and stir. 
- Add ice and 1/2 Passionfruit pulp to each glass, and pour mixture on top.

- Top with edible flowers and mandarin wedges if desired.