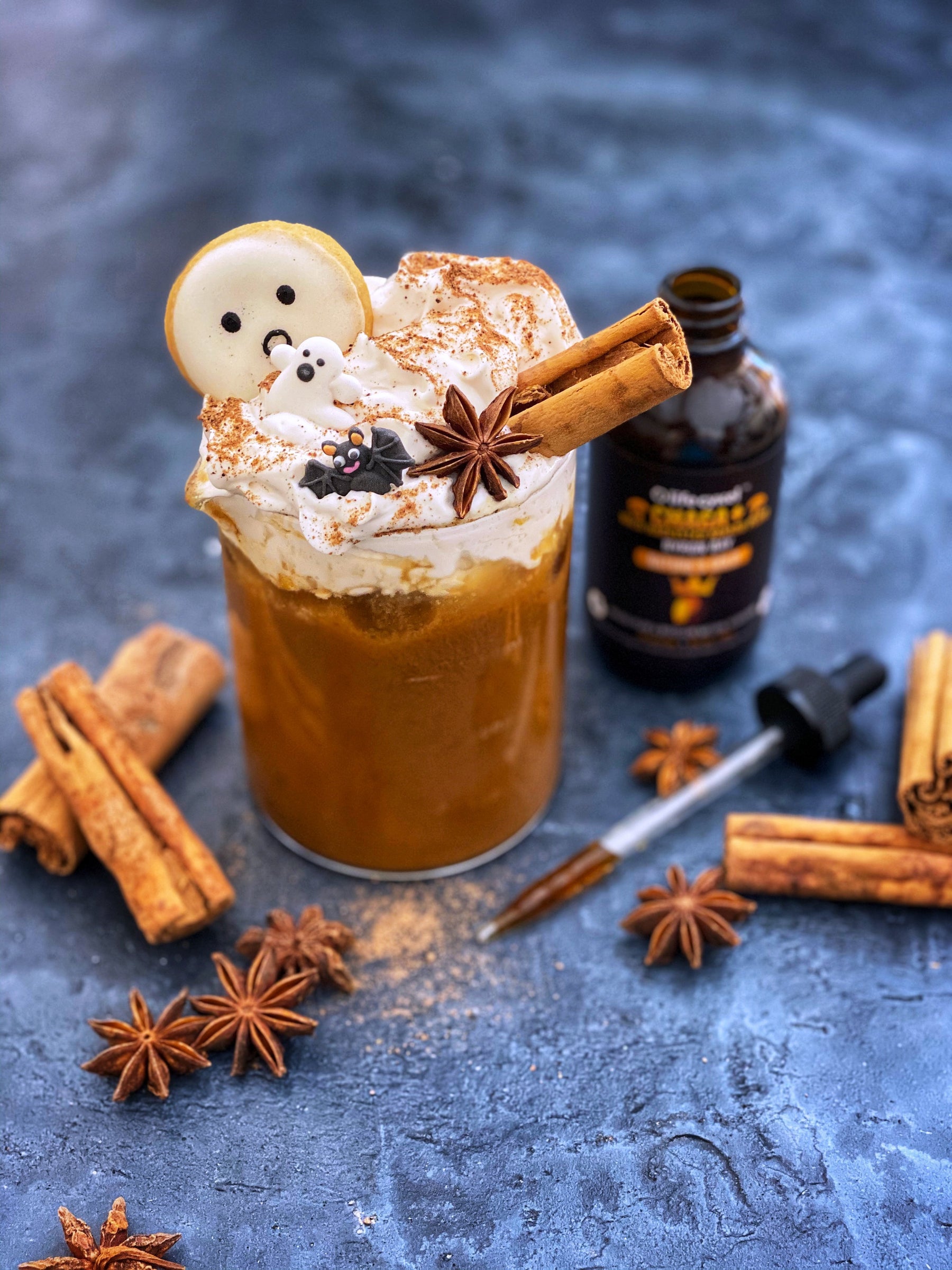 Pumpkin pie spiced latte with Chaga
Try out this devilishly delicious halloween drinks recipe featuring our magical Chaga liquid extract and Organic mushroom coffee!
Ingredients:
1/4 cup maple syrup 

1/4 cup pumpkin puree

1 teaspoon pumpkin pie spice 
1 tsp vanilla extract 

1.5 cups coconut milk 

1 cup brewed life cykel mushroom coffee (or regular coffee) 
4ml Life Cykel chaga extract 

Soy whipped cream (optional) 
Method:
Add maple syrup and pumpkin purée to a saucepan, and stir until warmed. Add the pumpkin pie spice, vanilla and coconut milk and stir again. 

Once warm, turn off the heat and add the mushroom coffee and chaga, then stir until combined. 


Pour into two glasses and top with the whipped cream. Sprinkle some nutmeg on top, and some cute Halloween treats to serve!