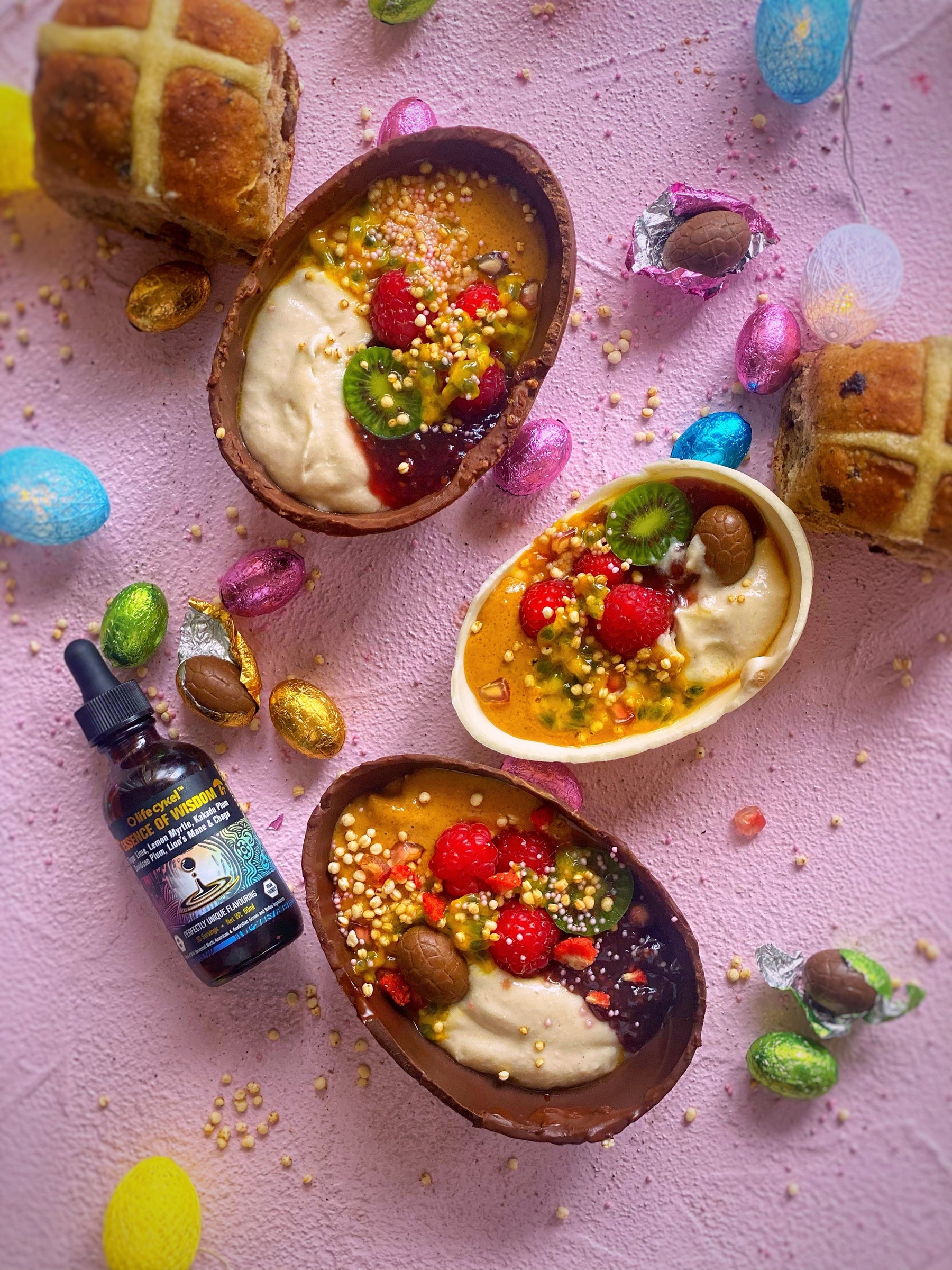 Ancient Activation Easter Eggs
Easter Eggs with a twist... Try out this sweet little recipe for something different this Easter.
Serves 6
3 chocolate Easter eggs, broken in half
6 tbsp your favourite jam (we used raspberry)
6 tbsp nut butter (we used peanut)
Coconut mousse (recipe below)
Fresh fruit (we used raspberries and kiwi berries)
Quinoa puffs (optional)
Small chocolate Easter eggs (optional)

Coconut mousse:

1 cup young coconut meat
1/2 cup fresh coconut water
1 cup cashews, soaked & drained (10mins in warm water will do)
6 droppers @lifecykel Essence of Wisdom extract
1 tsp vanilla
1 tbsp maple syrup
2 tbsp melted cacao butter
Blend everything except the cacao butter until smooth, then drizzle in whilst the machine is running.
Set in fridge for approximately 30 mins
To assemble:
Add the mousse to the halved eggs, top with nut butter, jam and fresh fruit, then the small eggs and quinoa puffs, if using!
Share with friends or family!